Use these free Christmas printables to spread some cheer this holiday season.
In this collection you'll find coloring pages, holiday printable activities, a Christmas scavenger hunt, a Christmas carol song book, and so much more!
You can also print some festive wall art for decorating your home or classroom.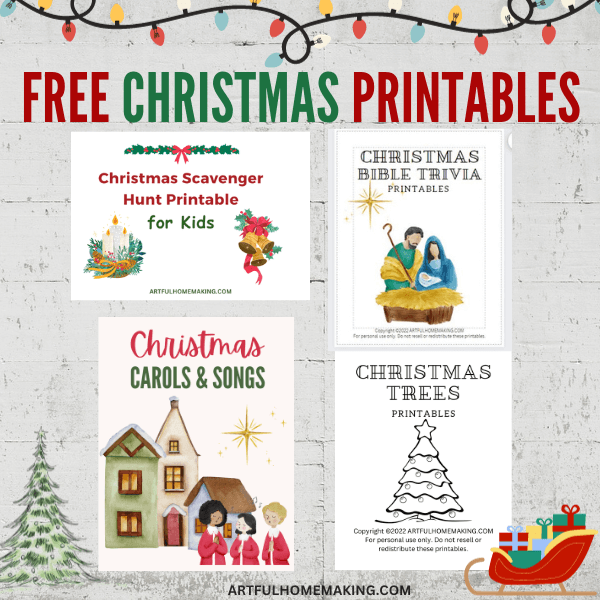 Free Christmas Printables for Kids and Adults
Free printables are a great way for the whole family to spend time in a fun way doing something creative.
Making handmade Christmas crafts and gifts is an easy way for children to practice fine motor skills while also doing a creative and fun activity.
Older kids could also take part in these Christmas activities by making homemade Christmas cards or gifts.
I've included a nice variety of fun Christmas printables for you to use at home, school, or as part of a Christmas party.
Some of these are Merry Christmas printables, Christmas coloring pages, and printable tags for handmade items.
You'll also find a Christmas scavenger hunt printable and free printable Christmas songs and carols.
No matter which of these free Christmas printables you decide to use, there's something here for everyone.
I know that kids of all ages will have so much fun with these Christmas printable activities.
You can get your free download of each of these printable ideas by visiting the highlighted links found in each section.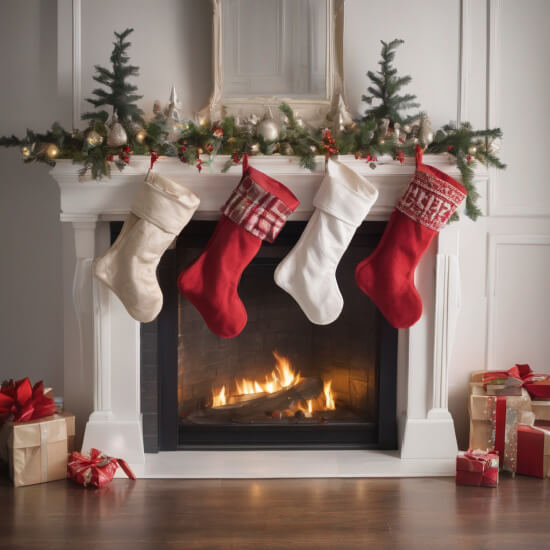 Free Christmas Tree Printables
Few symbols are as closely associated with the Christmas season as the Christmas tree.
Many families place gifts under the tree, then open them up on Christmas Eve or Christmas day.
With my free Christmas tree printable templates, you get a whole set of 30 tree templates.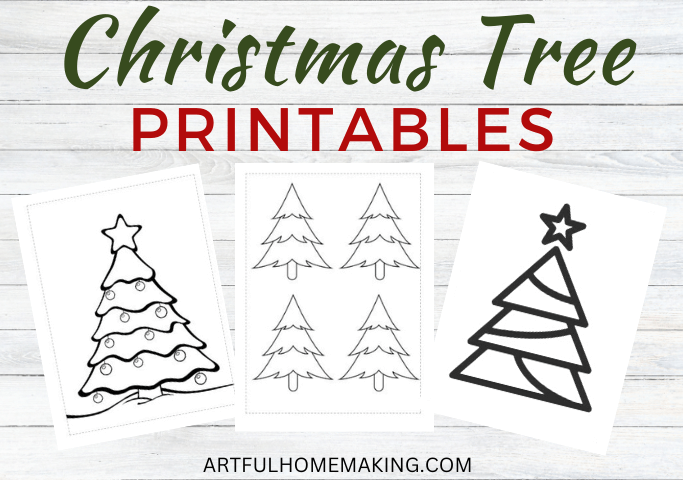 These can be used as a Christmas tree coloring page, wall art, printable decorations, gift tags, and more!
Go here to get your free Christmas tree printables.
Free Christmas Ornaments Printables
Next we have another Christmas time favorite, free Christmas ornaments printables.
A favorite thing for kids of all ages is to color paper ornaments, cut them out, and then hang them on a tree or wall.
My free Christmas ornaments printable has 12 pages of ornaments. This free download features candy canes, stockings, and round ornament balls that can all be used for coloring.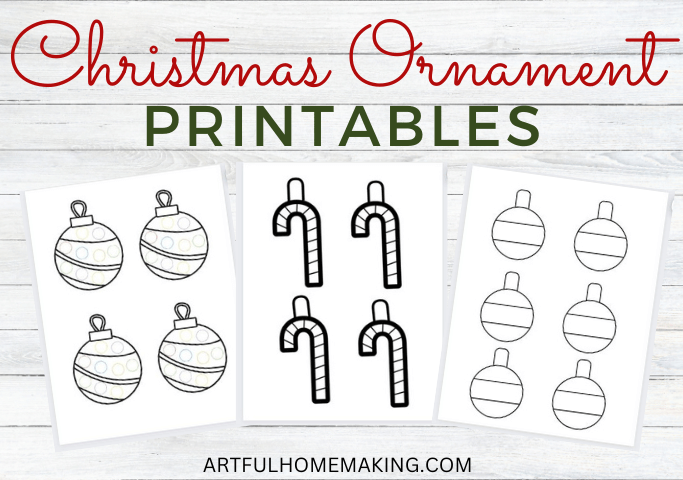 Younger children in particular might find coloring ornaments to be a cute idea for a Christmas craft project or making holiday cards.
Some of these ornaments are also work as Christmas dot marker printables.
You can get your free Christmas ornaments printable here.
Free Merry Christmas Printables
If you're looking for free Merry Christmas printable art to use as Christmas decorations, I've got just the thing for you!
I've assembled 10 pages of designs all with the "Merry Christmas" wording.
You'll find full page Merry Christmas designs as well as pages with multiple smaller designs on them.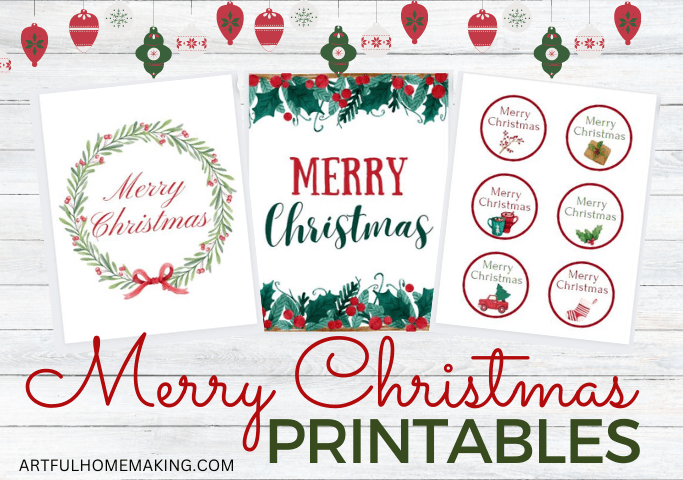 There are also several holiday cards with the "Merry Christmas" message. These are perfect to use as printable cards for mailing or including with gifts.
Go here to get the free Merry Christmas printables.
Free Printable Advent Plan
The next Christmas printable I have for you is my free pintable Advent plan.
I created this plan a few years ago to use with my own family.
Many families are really busy and sometimes overwhelmed with all the busyness of the holiday season.
I made this Advent plan to be "no stress," meaning it's simple and easy to use.
This free printable Advent Plan pack includes an Advent calendar, Advent tags, and Advent Bible reading cards.
Celebrating the season of Advent is a great way to lead up to Christmas Day. As part of the printable pack, there's a calendar for planning some fun activities during Christmas break.
I also really like the printable designs on the tags that can be used with a picture book Advent plan or as part of craft or treat bags.
You can get the free Printable Advent Plan here.
Christmas Bible Trivia Printable
Another fun printable available for you to download is the Christmas Bible Trivia.
Having a trivia time can be such a fun game for a family or for church groups!
You could use these trivia questions as part of a printable Christmas games night at home or church.
Family members will have a great time asking and answering questions to see how many facts you know about the Bible's account of Jesus' birth.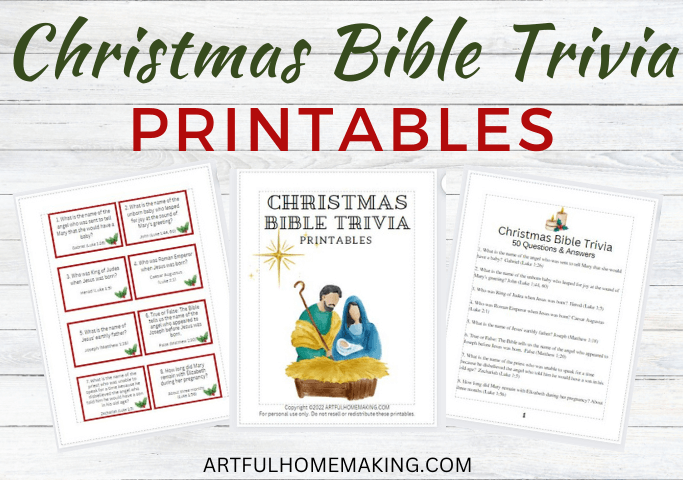 There are 50 different questions and answers in this Bible Trivia printable pack.
Go here to get your free Christmas Bible Trivia printables.
Free Printable Christmas Songs
Christmas music is such an enjoyable part of the holiday season.
I love Christmas hymns like "O Come All Ye Faithful," "Joy to the World," and "Angels We Have Heard on High."
The kids always love singing songs like "Jingle Bells."
I've put together a printable containing 15 classic Christmas songs and carols.
This is a whole book of songs to sing!
These can be used at home or church as part of a Christmas singalong.
You can get your free Christmas songs printable here.
Free Christmas Scavenger Hunt Printable
Next up in my printables collection is the free printable Christmas scavenger hunt.
A scavenger hunt can be a great game for the whole family to enjoy.
With this Christmas scavenger hunt activity, you hide clues around the house, then have your kids identify the location of clues using the printable cards.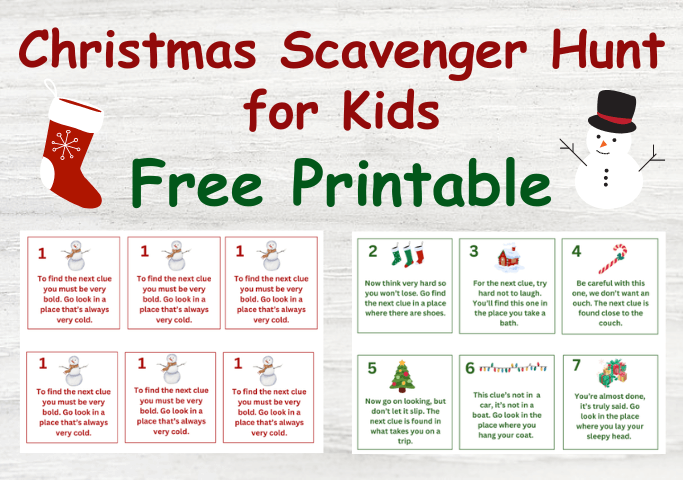 Printable games like this scavenger hunt can become an annual family favorite Christmas tradition. Young children in particular will enjoy this type of activity.
Go here to get the free Christmas Scavenger Hunt printables.
Free Merry Christmas Printable Gift Tags
Another Christmas printable freebie you can enjoy are these Merry Christmas gift tags.
The free "Merry Christmas" printable gift tags have a chalkboard style. They add  a touch of farmhouse charm to a handmade gift.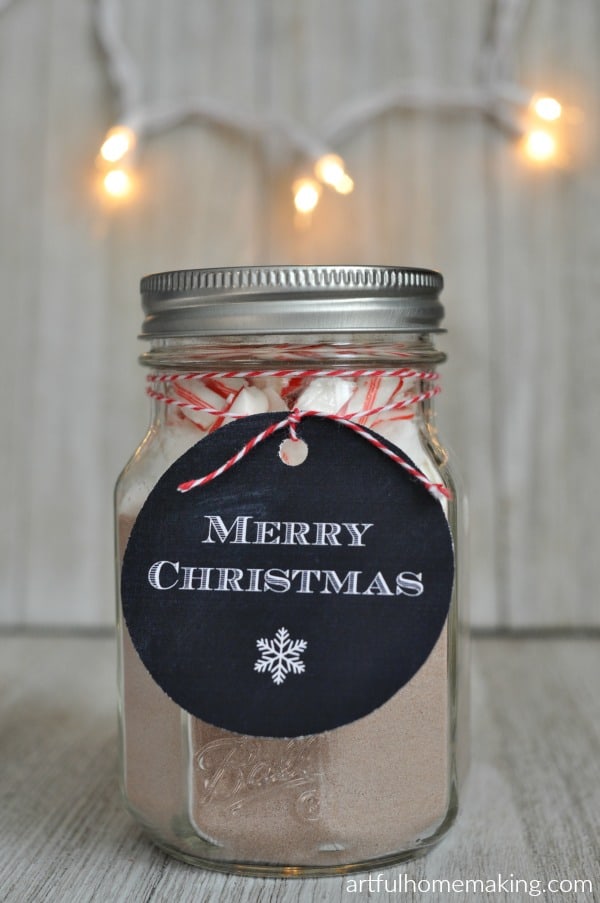 These tags are a wonderful addition to these cute gifts in a jar.
But really they can be used with any type of gift. They would also make cute paper ornaments or used as part of a holiday garland.
You can find the download for the Merry Christmas printable gift tags here.
Snowball Peppermint Playdough Free Printable Tags
If you enjoy handmade Christmas crafts for kids, this snowball peppermint playdough recipe may be just your thing!
Homemade playdough is so easy to make. By adding essential oils, you can make the playdough smell festive, too! You can also add glitter for an extra special touch.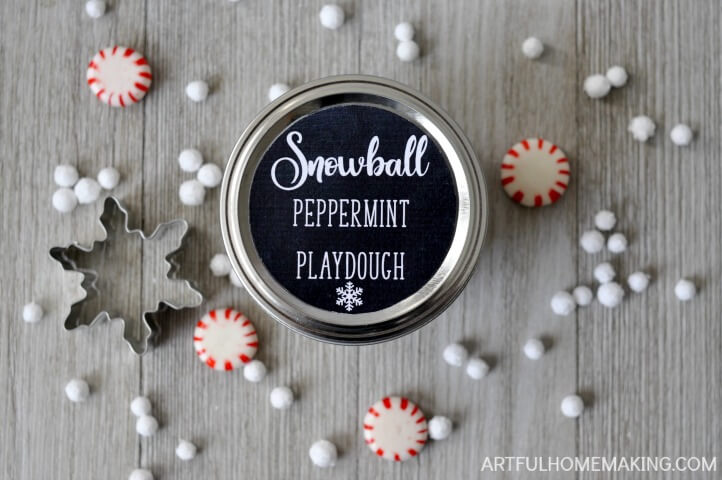 Making homemade peppermint playdough for gift giving is a great idea. You can package the playdough in little Mason jars and then use my free printable tags on top.
Go here to find out how to make snowball peppermint playdough and download the free printable gift tags.
Peppermint Sugar Scrub Free Printable Tags
​The last of my free Christmas printables also goes along with a handmade gift idea.
Homemade peppermint sugar scrub is a wonderful gift idea. It's very easy to make, and is a fun idea for handmade gift giving.
It only uses three simple ingredients, making it one of the simplest homemade things you could make.
I also made some cute free printable gift tags to use with your homemade peppermint sugar scrub.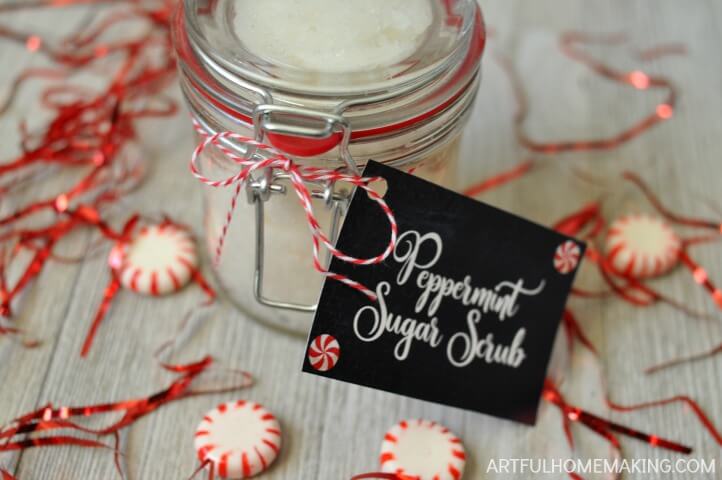 I like to use some baker's twine to attach the gift tags for an extra special festive touch.
You can find out how to make your own peppermint sugar scrub here, and also download the free printable gift tags.
More Christmas Inspiration Ideas
I hope these free Christmas printables help you to have a great Christmas during this most wonderful time of the year!